new
External Platform
FreshStock
Internal Platform
JarHQ
Ever come to Design Pickle only to find a pickle in a hard hat telling you that the there's some temporary maintenance?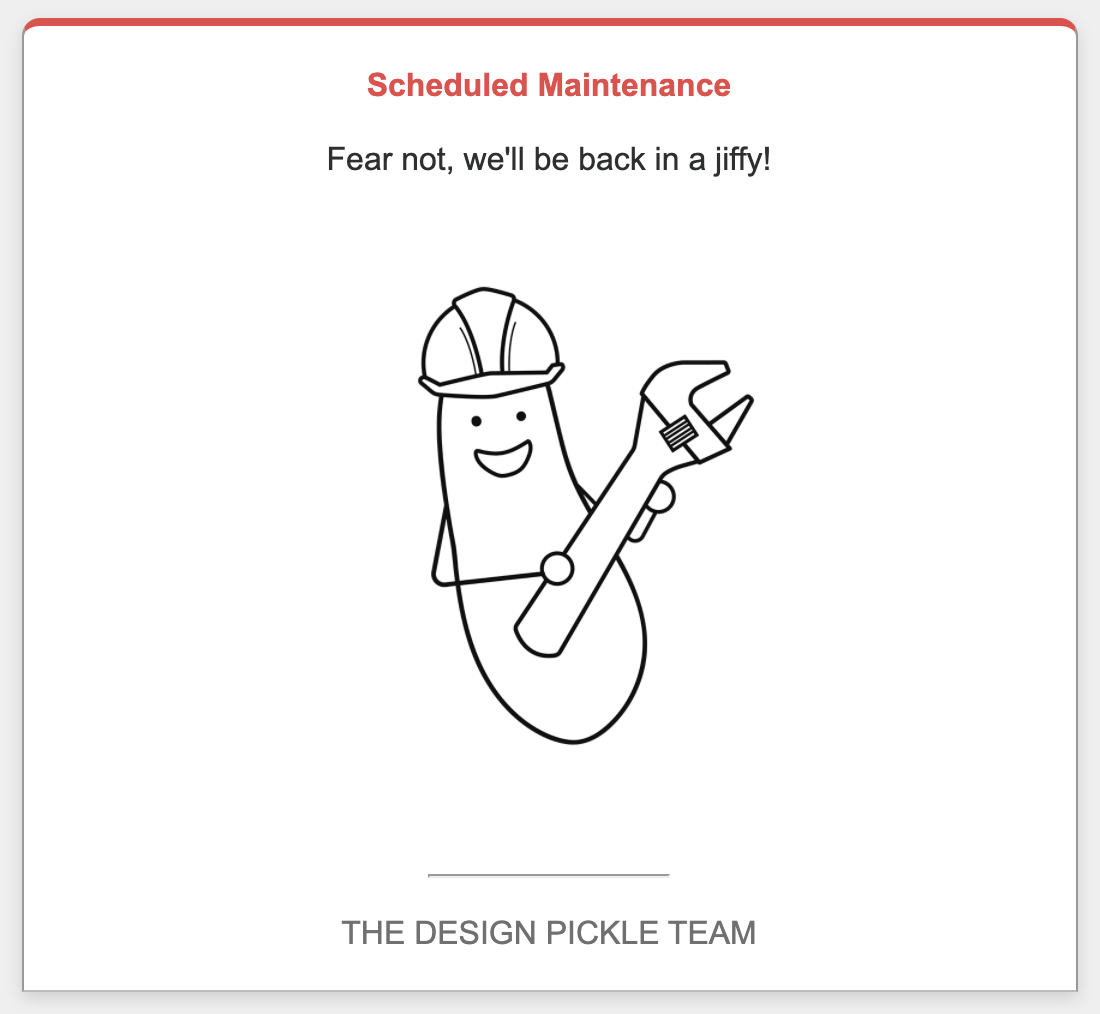 Or even worse, get a message that there's a server error!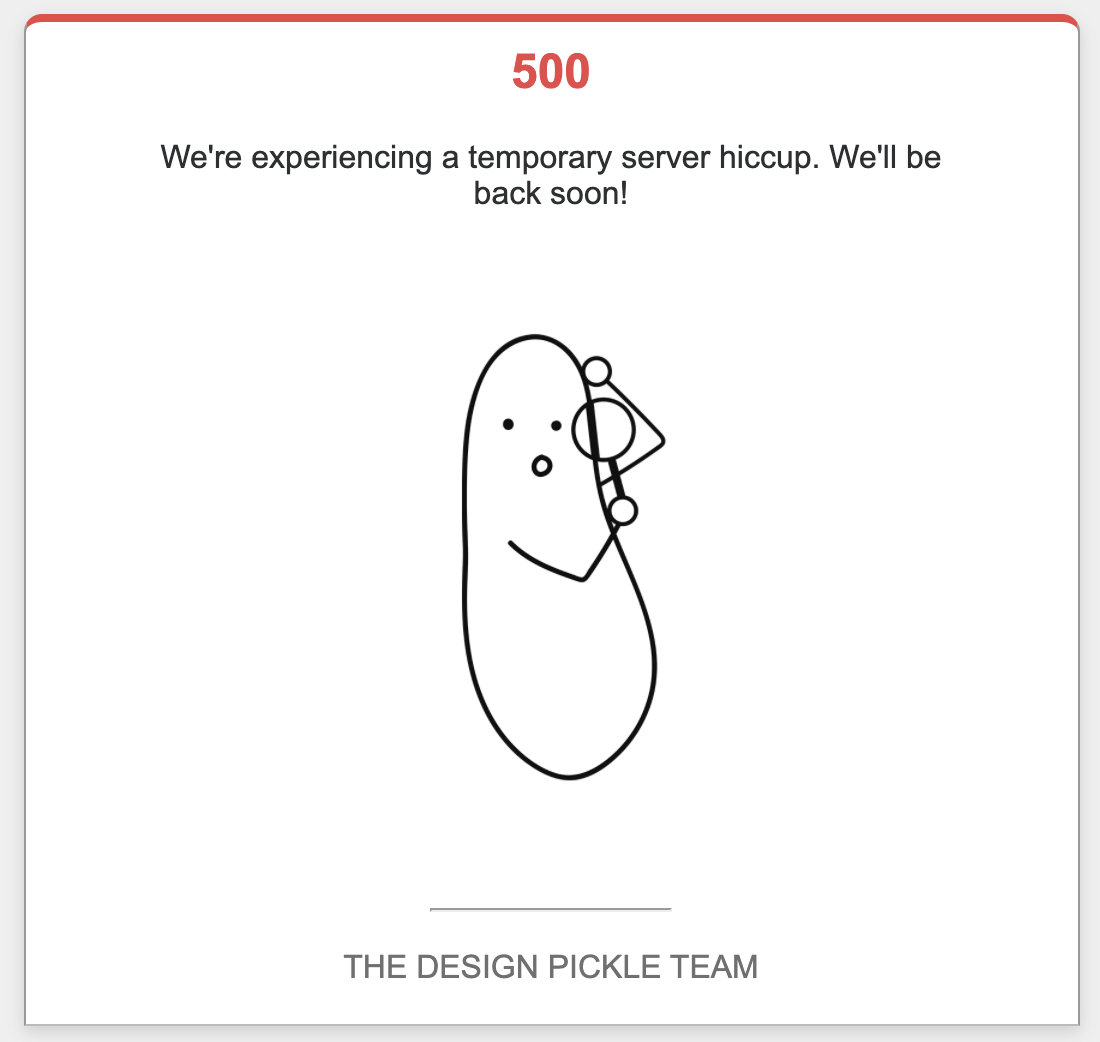 Well, sometimes these things happen when we're making small fixes to the site in the early morning hours (MST). And sometimes, every once in a while, strange data values that we weren't expecting cause errors.
However, even more rarely, there are times that we need to perform larger system upgrades or maintenance during off hours on weekends. And every once in a blue moon, the site unexpectedly goes down for everyone because of a catastrophic event. When these large system-wide events happen, we now have a systems status page where you can keep track of our overall uptime for all of our different services, prepare for scheduled maintenance, and learn about issues in real time. We will even write a postmortem after an issue is resolved so you can find out what happened.
All of this and more can be yours by visiting
https://designpickle.statuspage.io
or clicking the "Systems Status" under "My Account." Enjoy the uptime monitoring and updates!