What is one of the most requested features of Design Pickle customers?
An in-app image editor so you can touch up the design files delivered by your designer without having to go to Photoshop or Canva.
Make minor edits yourself!
We asked, and almost half of you said that you make small edits to your designs after they come back from your designer. So now, instead of either requesting a revision or making the update yourself for a minor typo, position change, or background color update, you can simply opt into our In-App Image Editor on the
My Profile Settings page
.
Edit any delivered image file
We are trying out a really cool service that allows in-app modifications to almost any type of image file. Updating static files (png, jpg, gif, tiff) will only let you write on top of the image -- you won't be able to move anything around. But if you modify the original source file (pdf, eps, ai), the editor will allow you to move layers and update actual parts of the original image, just like Photoshop!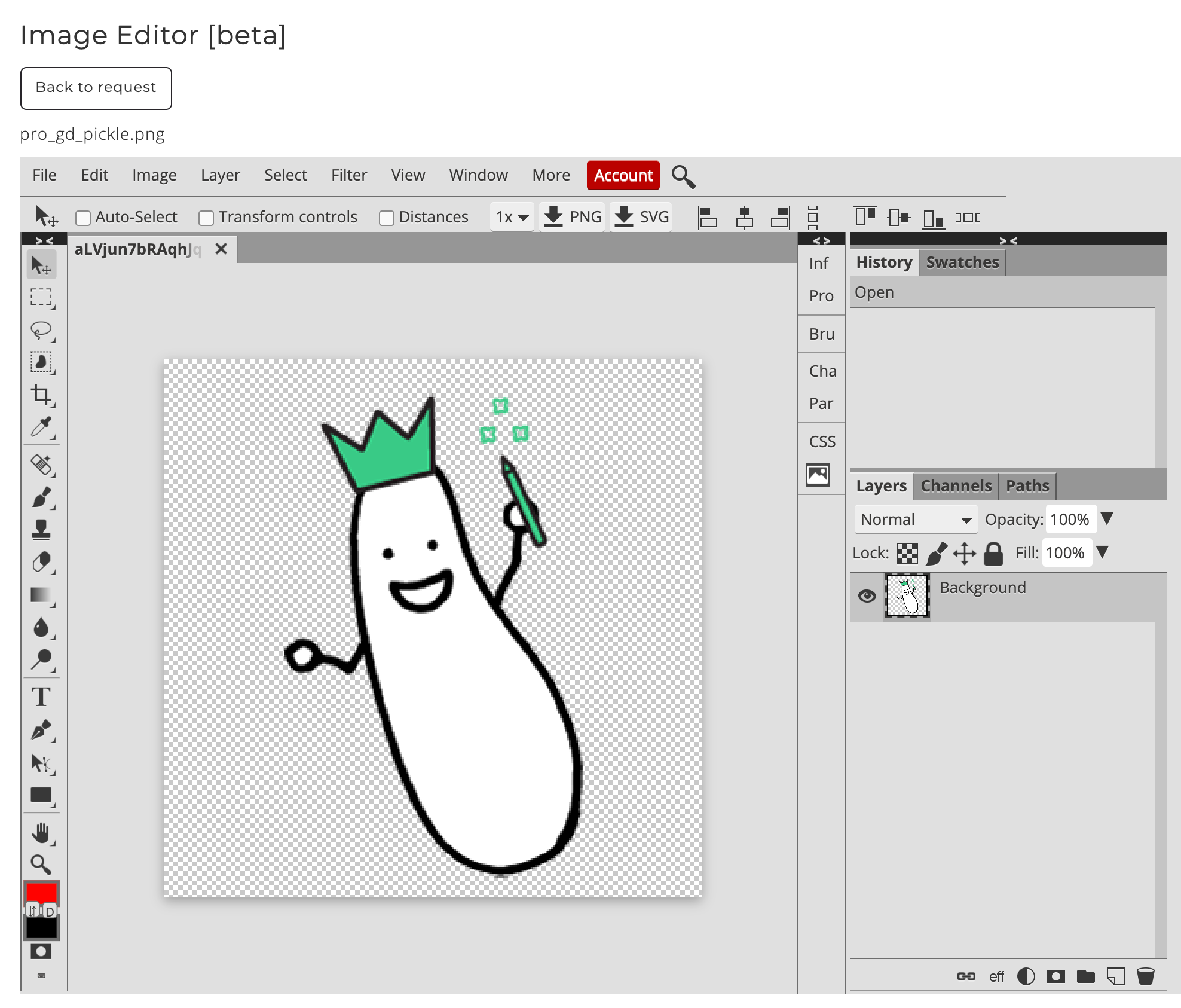 Available on delivered requests
When you activate this feature, you will see the new option to "Edit image" under each of your delivered files once your request is completed. Click on the link and you will be sent to a new page with the editor open. Don't worry -- saving your modifications won't overwrite your original file. We'll keep the original version safe and create a new file in the delivered files area with your changes.
Please note that there may be some bugs associated with this 3rd party integration, so we will be monitoring it closely. Please notify us of any strange or unexpected behavior. This feature will stay in beta as an opt-in feature until we are confident enough to roll it out to all of our customers, but please test drive it and let us know what you think!