new
External Platform
Internal Platform
Tired of that same old Design Pickle interface? Looking for a modern web app that makes you feel like it's 2021? Well do we have news for you!
We've given ourselves a total makeover, but don't worry, it's only skin-deep: we've didn't make any changes to core Design Pickle functionality. This makeover is complete with...
Straightforward, simplified navigation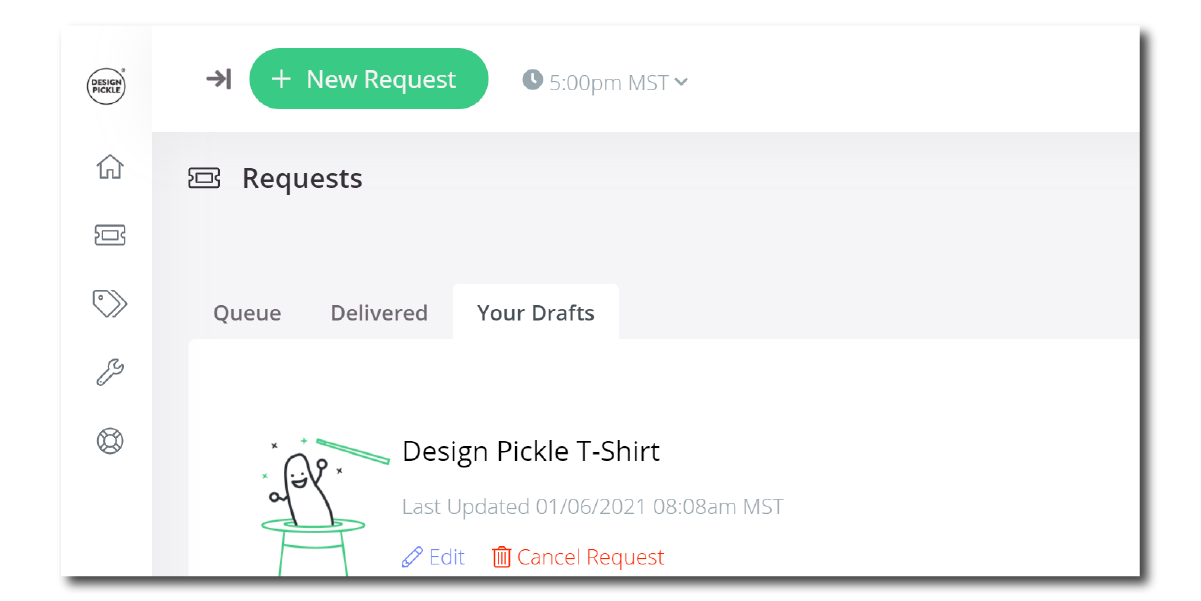 Move around with ease using the collapsible sidebar menu, where you'll find access to all of the Design Pickle features you know and love: Requests, Brands, Settings, Help, and more.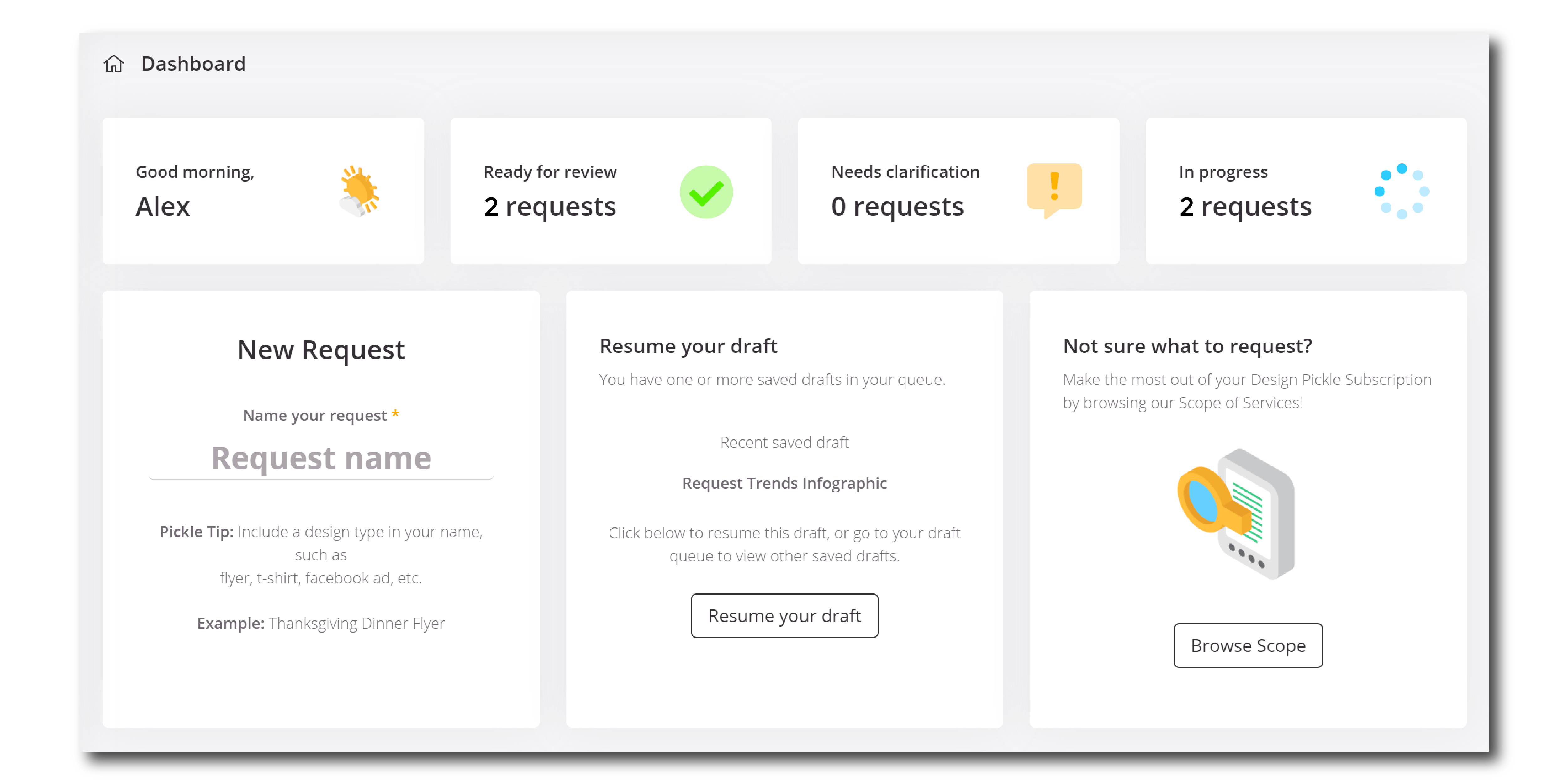 What you've got going on, at-a-glance. Get a Request in the works, resume a draft, or browse your options to jump start a request.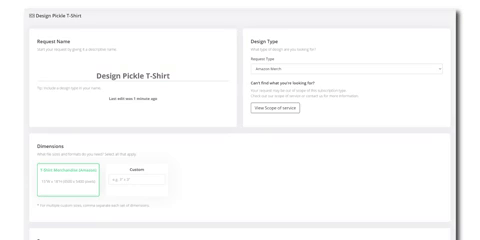 A simplified workflow to get your Request details down and get on your way.
We are always looking to improve, and these updates are setting us up for great new things in the future. Don't hesitate to provide your feedback, just head to the Help menu in your shiny new sidebar and get in touch!